24 Hours in Puerto Plata City: San Felipe
San Felipe de Puerto Plata is the municipality with the greatest cultural and natural diversity in the Dominican Republic. If you are one of those who enjoy wonderful gastronomy, I invite you to let yourself be challenged and your palate will be delighted. This township is also home to museums, exciting activities, and great experiences, packed with art, history, nature, and amazing food. 24 hours will not be enough to enjoy everything it offers, but here I offer you a practical guide so you can optimize your time and make your day unforgettable.
6-7 a. m. Sunrise in Puerto Plata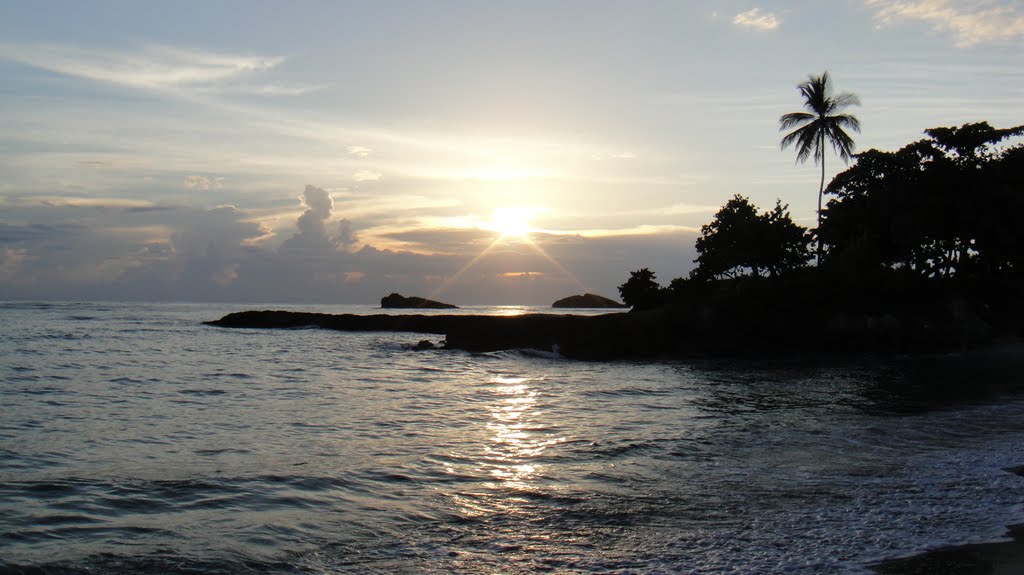 If you only have time for a short-day trip, here's how to spend 24 hours of a weekend in this diverse and attractive town.
If you can get up early, you can enjoy the most impressive sunrises, delight your eyes, enjoy the peace, and live unforgettable moments watching the Atlantic Ocean, while the sun rises.
8 a. m. :
If you are a lover of physical activities, you can take advantage of one of the most beautiful routes for running: the Malecon. This has a cycle path for hoop and pedal lovers. Another option is a swim in the rich waters of the Atlantic or simply go for a walk on the sand while enjoying the stunning views of the North Coast beaches. As a third option you can meditate, practice yoga or Tai Chi while you receive the first rays of the sun of the day.
10 a. m. The Best Brunches in Puerto Plata
Already recharged with energy, it's time for a tasty breakfast or brunch. Puerto Plata offers a variety of places for a delicious first meal before embarking on your day's adventures. I recommend visiting La Mariposa in Central Park. There is also the Tio Pan bakery, Coffee, Barcos Casetta, La Veranda and many other delicious and affordable options.
11 a. m. ¿What to see and do in Puerto Plata?
A place that you cannot miss is the historic center. I invite you to start at this point and experience as much as possible of its colorful Victorian style full of culture and monuments, the Amber Museum, House of Culture, San Felipe Cathedral, Doña Blanca alley, Street of umbrellas, Fort San Felipe with its boardwalk, Rum Distilleries, Espigon: The Artisan Cigar Factory and The General Gregorio Luperón Museum.
After doing this tour, which will take approximately thirty to forty-five minutes, it is time to visit the Puerto Plata Cable Car. On this tour you will enjoy wonderful views of the ocean and the city, and once at the top of the mountain, you will be able to connect with nature, its beautiful gardens, and trails in which there is a variety of flora and fauna, and you will be able to capture impressive photos.
Puerto Plata has a great diversity to spend an afternoon of adventures or if you are looking to relax and rest a bit from a busy day, there are also spaces to enjoy the calmness of a beautiful afternoon on the beaches of the Atlantic.
2 p. m. The best restaurants for lunch in Puerto Plata
Before continuing with your adventure to get to know Puerto Plata, it is time for a delicious lunch. In Puerto Plata you can enjoy delicious cuisine, among the options you must visit are Casa 40, Le Petit Francois, Ocean World Terrace, Los Tres Cocos, Las Palmas, among others.
3 p.m. Adventures in Puerto Plata
If you have decided on exciting adventures, you can choose a horseback ride on the beach, an exciting Buggy or Four-Wheel route, zipline, water activities such as kitesurfing, parasailing, jet skiing and more. However, if you prefer to spend a quiet and relaxed afternoon, nothing better than a beach for recreation and relaxation, within these beaches where you will enjoy the stillness of the coast, I recommend: Playa Dorada, Long Beach, 1/4 Mile in Puerto Plata, among other.
6 p. m. :
Decisions, decisions…. Do you fancy a drink or just take a walk while the sunset falls on a beach with stunning views? Perhaps you postpone dinner a bit, to go for a drink while enjoying the sunset over the Atlantic Ocean as an ideal preamble to a wonderful dinner.
8 p. m. The best restaurants for dinner in Puerto Plata
Still haven't decided where to go for dinner? Do you want to know the most glamorous or perhaps the most informal side of Puerto Plata? From elegant restaurants to open options, we will give you some places where you can spend an unforgettable evening. For a dinner in a more formal and glamorous atmosphere with exquisite cuisine you can visit: Le Papillon, La Tarappa, Ristorante Passatore, Playa Riviera, Green Jack, Mi bohío, La Catalina, Mares, Lucia. On the other hand, if you want to have your last meal in a more relaxed place that you can visit with your shorts and sandals, I recommend: La Carihuela, Barcos Casetta Nr 9, Skina, Casita Azul, Pizzeria Stefy e Natale.
10 p. m. Puerto Plata nightlife
Still energetic? After an exquisite dinner, if you want to continue having fun with good music as the night progresses, I have these options for you: Kviar Show Disco & Casino, Meclao' Rooftop Lounge, Vinoteca Wine House, Umbrella bar 1920 and more.
Share your ideas and options to enjoy the best 24 hours in the Bride of the Atlantic "Puerto Plata".
Don't forget to post photos of your adventures; in the best places in Puerto Plata and tag us on our social networks